Home

Membership
Events
Links
FAQs etc.
Train Simulator
Introduction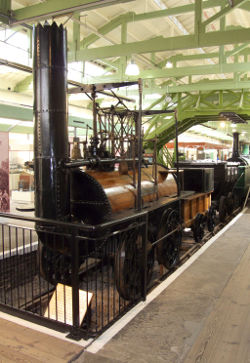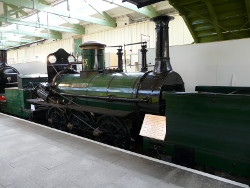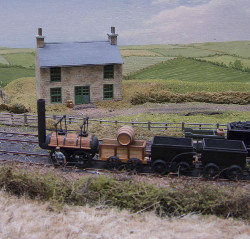 Welcome to the website for The Friends of Darlington Railway Centre and Museum.
Members will find an up-to-date programme of forthcoming talks and events but, if you are not a member, we hope you enjoy this site anyway. You'll find it a useful source of links to other sites that share our interests and, of course, an introduction to the Friends, the Museum and the Study Centre. You might even consider joining us.
The Friends is a non-profit organization which exists to help promote and support Darlington Railway Centre and Museum (currently marketed as "Head of Steam"). Whether your interest is focused on the history or future of railways, their engineering or operation, the Friends' programme of regular talks has something for everyone.
Further benefits, which include free entry to the Museum, are detailed on the Membership page. There are also opportunities to volunteer to help at the Museum.
---
A Letter from the Chairman
Our Chairman Richard Taylor has written a letter to all members of the Friends. Printed copies are to be posted but to read it now please click here (533KB).
---
Darlington Railway Museum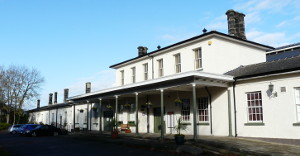 County Durham is where wooden railed wagon-ways developed firstly into colliery railways, rattling a few miles from mines to ships, before going on to carry passengers and freight throughout the country. This technology spread worldwide. Fittingly, Darlington Railway Museum is housed in the old North Road station building, built in 1842, on the route of the world famous Stockton and Darlington Railway.
The Museum tells the story of Darlington and the impact of railways. The locomotives in the main area of the museum are complemented by new exhibitions and displays for people of all ages. Guides can be provided for both school and adult groups visiting the Museum. These should be pre-booked by contacting the Access Officer on 01325 734128
A café provides drinks and snacks. There is also a temporary exhibition room with a scheduled programme catering for different audiences. This will include exhibitions from the Museum's own collection, touring exhibitions from other museums and exhibitions of art and objects from community and school groups.
Other facilities include The Northern Rail Activity Room- used for a wide variety of activities such as craft activities in school holidays, school visits, talks and meetings. There is also a children's play room for younger visitors. The museum has a conference facility which can be booked through the Council's Occasions team on 01325 388410.
To visit the the Museum's own website click here. To find out more about North Road Station click here.
---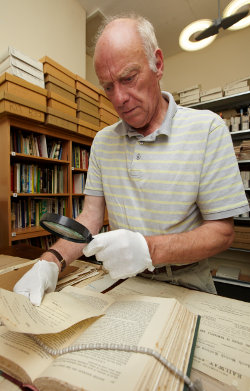 The Ken Hoole Study Centre
The Ken Hoole Study Centre, housed in Darlington Railway Museum, is an extensive reference library of railway books, photographs, documents and plans covering all aspects of railway working from locomotives and rolling stock to stations, signalling and infrastructure not to mention personnel records which would also be of interest to genealogists. The Centre is open to all comers (please make bookings with the Curator on 01325 734125). Staff can assist and make copies of most material but cannot carry out research.
The Study Centre began as the extensive collection of photographs, books, news cuttings and railway records covering 170 years of history amassed by Ken Hoole (1916-1988) a railway historian who made his name with over forty books and innumerable articles. Hoole had a consuming interest in the railways of north-east England and, in particular, the North Eastern Railway Company upon which he became an authority. He was a founder member of the North Eastern Railway Association and was keen to advance the study of railways by making his collection accessible to anyone who was interested.
Since its foundation based upon Hoole's bequest the Study Centre's collection has expanded to include the Library Collection of the North Eastern Railway Association, the North Eastern Railway's Servants' Pension Society record cards, a photographic collection of bridges built by the Darlington based Cleveland Bridge Company and the North Eastern Railway's Register of Enginemen and Firemen.
---
Where to find Darlington Railway Centre and Museum
Darlington Railway Centre and Museum adjoins the current North Road Station on the national network, itself only a short train ride from Darlington's main line station along the branch to Bishop Auckland (and, in future, the Weardale Railway). It is not immediately accessible from the station but is only a couple of minute's walk away.
Several main 'bus services southbound into and northbound away from Darlington run along North Road with stops, again, only a couple of minutes walk from the Museum. For others the Museum is less than 15 minutes walk from the Town Centre. Finally there is free parking near the Museum.
Click here to view this map in its own tab or browser window.
That security message and why you shouldn't worry about it (much)
You may have noticed a security message at the top of the browsing window. This map is provided by using Google Maps, effectively opening a window onto that site, and offers various interactive features. Depending on how your web browser's security is set up it may intervene disabling interactive elements. If so the notification will probably appear at the top of the browsing window offering the choice of whether or not to accept the use of interactive features.
Of course Google Maps is not a malicious site but there are such sites and interactive elements like this can be exploited by them to introduce security loopholes on web user's computers (especially if that computer is running Windows and especially if Windows is running Internet Explorer) hence the security message which puts the decision to accept interactive elements into your hands. Accepting should not effect your browser's security settings for other web-pages or even this page should you return to it unless you deliberately set up your browser to make an exception by going through the menus. If you choose not to accept the map should still be some use but will work in a restricted fashion within the limits defined by your browser's security settings.
The choice of whether or not to accept interactive elements has to be yours and, whilst your web-master considers the risks involved in using Google Maps minimal neither the Friends of Darlington Railway Centre and Museum nor anyone associated with them or this site can be held responsible for the security of your computer or the content provided by other websites or service providers.
---